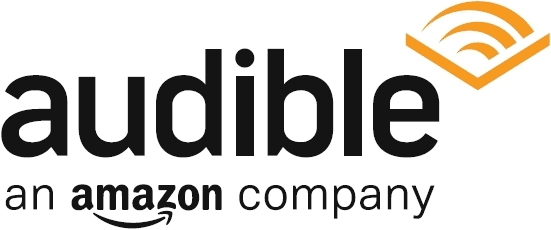 Request an Audible coupon code and download our audiobook edition of Pilgrim's Progress at no cost ($24.95 regular price). This edition is the complete audiobook, parts 1 and 2, and even includes sound effects. There are a limited number of coupon codes available though, so don't dawdle!*
Instructions
Request your free coupon code by clicking

here

(simply send a message saying "Yes! Please send me a free audiobook coupon code!")
Come back to this page after we've sent you a free audiobook coupon code (may take up to 24 hours).
Click the book cover below to take you to our featured free audiobook on Audible, or click here to use the coupon code on any one of our other audiobook titles.
If you are prompted to sign in, please create a new Audible.com account or log in. Otherwise, proceed by clicking "Do you have a promotional code?" beneath the cover artwork of the audiobook.
Enter the promo code, and click "Apply Code."
A credit for the audiobook will be added to your account. Click the box next to "1 Credit" and click the "Update" button to apply the credit to the purchase.
After you select "1 Credit" and click "Update" to modify your shopping cart, the price for the audiobook will change to $0.00. You may proceed through the checkout by clicking "Next Step" and "Complete Purchase" on the subsequent page.
Featured Free Audiobook
To download Pilgrim's Progress from Audible, click here. You're welcome to use this coupon code to download any of our other audiobook titles from Audible, if you'd rather do that than download Pilgrim's Progress.
About the Book
Often disguised as something that would help him, evil accompanies Christian on his journey to the Celestial City. As you walk with him, you'll begin to identify today's many religious pitfalls. These are presented by men such as Pliable, who turns back at the Slough of Despond; and Ignorance, who believes he's a true follower of Christ when he's really only trusting in himself. Each character represented in this allegory is intentionally and profoundly accurate in its depiction of what we see all around us, and unfortunately, what we too often see in ourselves. But while Christian is injured and nearly killed, he eventually prevails to the end. So can you.
The best part of this book is the Bible verses added to the text. The original Pilgrim's Progress listed the Bible verse references, but the verses themselves are so impactful when tied to the scenes in this allegory, that they are now included within the text of this book. The text is tweaked just enough to make it readable today, for the young and the old. Youngsters in particular will be drawn to the original illustrations included in this wonderful classic.
About the author
John Bunyan was born November 1628, in Elstow, England. A celebrated English minister and preacher, he wrote The Pilgrim's Progress (1678), the book that was the most characteristic expression of the Puritan religious outlook. His other works include doctrinal and controversial writings; a spiritual autobiography, Grace Abounding (1666); and the allegory The Holy War (1682).
Request Your Audiobook Code Now!
*Limit one coupon code per individual, please.