Free Audiobook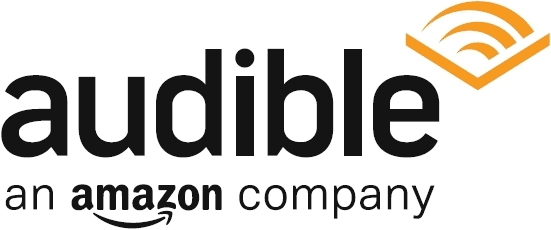 Do you listen to audiobooks? To help bring awareness to our newest Audible audiobook, we're giving away coupon codes which let you download the audiobook free of charge! This offer is exclusive to Amazon and Audible audiobooks, but the coupon code you will receive can be used for the below audiobook, as well as for any other Audible audiobook you choose. There are a limited number of coupon codes available, so act fast!
Instructions
Request your free coupon code by clicking here (simply send a message saying "Yes! Please send me a free audiobook coupon code!")
Come back to this page after we've sent you a free audiobook coupon code (may take up to 24 hours).
Click the below book cover (or link) to take you to our featured free audiobook on Audible.
If you are prompted to sign in, please create a new Audible.com account or log in. Otherwise, proceed by clicking "Do you have a promotional code?" beneath the cover artwork of the audiobook.
Enter the promo code, and click "Apply Code."
A credit for the audiobook will be added to your account. Click the box next to "1 Credit" and click the "Update" button to apply the credit to the purchase.
After you select "1 Credit" and click "Update" to modify your shopping cart, the price for the audiobook will change to $0.00. You may proceed through the checkout by clicking "Next Step" and "Complete Purchase" on the subsequent page.
Featured Free Audiobook
Click the cover below to be directed to Audible, or click here to download from Amazon.
About the Book
Having therefore these promises, dearly beloved, let us cleanse ourselves from all filthiness of the flesh and spirit, perfecting holiness in the fear of God. (2 Corinthians 7:1)
The first part of this audiobook is meant to be a sieve to separate the chaff from the wheat. Use it on your own soul. It may be the most profitable and beneficial work you have ever done. He who looked into his accounts and found that his business was losing money was saved from bankruptcy. This may happen also to you. If, however, you discover that your heavenly business is prospering, it will be a great comfort to you. You cannot lose by honestly searching your own heart.
The second part of this book examines God's promises to His children. The promises of God not only exceed all precedent, but they also exceed all imitation. No one has been able to compete with God in the language of liberality. The promises of God are as much above all other promises as the heavens are above the earth.
About the author
Charles Haddon (C. H.) Spurgeon (1834-1892) was a British Baptist preacher. He started preaching at age 17 and quickly became famous. He is still known as the "Prince of Preachers" and frequently had more than 10,000 people present to hear him preach at the Metropolitan Tabernacle in London. His sermons were printed in newspapers, translated into many languages, and published in many books.