Giveaway — Kindle Fire and Christian Books
At Aneko Press — Our Readers Matter!
As a matter of fact, it's our official company motto. We care about you, and want to put as many good books into your hands, and the hands of those you care about. This is why, we continually offer special discounts on our sidebar, and maintain a bargain books page with discounts you'll love. 
Additionally, we offer many free eBooks (listed here) which require no special device to read. If you have a laptop, PC, phone, or tablet — you can read lots of our books — free of charge. If you enjoy our books, we really appreciate it when you share your thoughts and opinions on the books page — on our site and on Amazon.
---
*Winners of the April Giveaway should receive emails this weekend with request for mailing addresses.
New Book Releases – New Giveaway
To celebrate the release of our new books, we have put together a giveaway and freebies for you. Enter with one entry, or use all of the options for more chances to win. Each of these books ultimately points us to the love of Christ. These stories will inspire, inform, and delight as they remind us that amazing things happen when we entrust our life to our loving Father God!
Release Date 5-1-2017  Giving away one copy
Value $14.99 Sale $10.49
Simple but transformational steps to make a revolutionary change in your Sunday School preparation and presentation.
 Jesus Came to Save Sinners
Value $9.99 Sale $6.99 – Giving away four copies
This is a heart-level conversation with the reader. Every excuse, reason, and roadblock for not coming to Christ is examined and duly dealt with. If you think you may be too bad, or if perhaps you really are bad and you sin either openly or behind closed doors, you will discover that life in Christ is for you too.
 A Life For Christ
Value $14.99 Sale $10.49 – Giving away two copies
Dwight L. Moody takes us deep into Scripture and paints a clear picture of what ought to be an individual's life for Christ. The call for each Christian is to become an active member in the body of Christ. The motive is love for the Lord and our neighbor. The result will be the salvation of men, women, and children everywhere.
Value $15.99 Sale $10.99
In My People, the Amish, Joe Keim paints a detailed picture of life behind the bonnets and buggies. More than a biography, this is an honest look at heart-warming traditions that mingle with the deep-rooted legalism of the Amish people.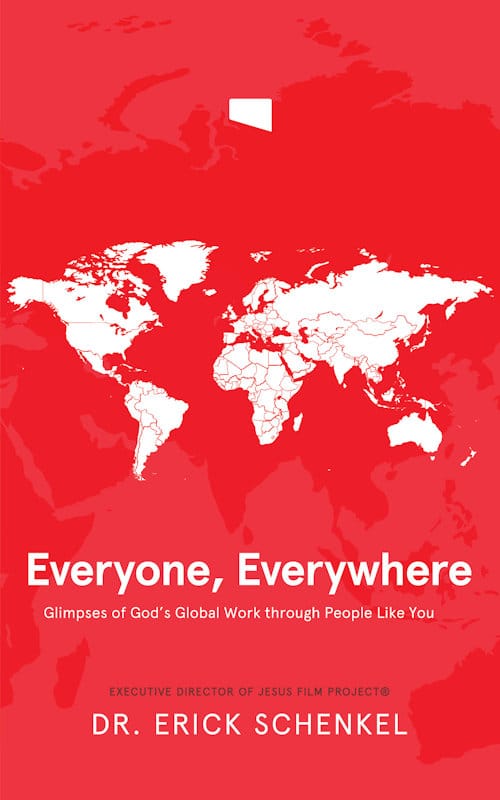 Value $15.99 Sale $11.19
God is at work around the globe. You'll find stories in these pages from every walk of life, and every corner, that bears this out. Amazing stories of the miraculous, and stories of the unassuming yet life-altering hand of God through His people.
Kindle Fire Tablet
Value $49.99
One winner will receive a Kindle Fire Tablet
Total Giveaway Value $167.90
Giveaway
Disclosure: The giveaway has been extended – it begins May 3 and will end on June 15 (12 a.m. ET). Must be 18 or older. We are only able to ship to US residents at this time. See Rafflecopter for complete disclosure.
When you enter our giveaways, you are opting to join our newsletter. If at any time you feel our occasional emails are no longer of value, you may unsubscribe with a click of the button. Thank you!
May 1, 2017 – Book Release
Visit ALL of our New Book Releases Here
Disciple-Making Encounters by Darryl Wilson: May 1, 2017
A Life For Christ by Dwight L. Moody: June 1, 2017
Everyone, Everywhere by Dr. Erick Schenkel (Jesus Film Project): June 1, 2017
My People, The Amish by Joe Keim: June 1, 2017