Paul Eshleman founded The JESUS Film Project© and served as its director for twenty-five years. He currently serves as a vice president for Campus Crusade for Christ. He provides leadership to numerous coalitions and ministry networks, including the Issachar Initiative and the Finishing The Task network. Click to view Paul's book
---
Erick Schenkel has served as Executive Director of the Jesus Film Project since 2012, bringing to this role a varied history of Christian service. After his graduation from Harvard College, Erick led a church-planting team that established a church and an elementary school in Arlington, Massachusetts. While leading this church, Erick earned two masters' degrees and a PhD from Harvard in the Study of Religion; his dissertation was published by Harvard University Press as The Rich Man and the Kingdom: John D. Rockefeller, Jr., and the Protestant Establishment. While in graduate school, Erick and his wife, Elizabeth, developed a desire to live and work in the Muslim world. The Schenkels moved to Muslim Central Asia in 1996, where Erick worked in the fields of education and economic development for eleven years. While in Central Asia, they also worked as church-planters alongside JESUS film teams, starting a Bible school and directing a movement of nationally led churches. Erick then served for five years as Strategy Director for North Africa, Middle East, and Central Asia for Campus Crusade for Christ. Erick became the third Executive Director of the Jesus Film Project in March 2012, succeeding Jim Green and founder Paul Eshleman. Click to view Erick's book | Click to view the JESUS Film website
---
Dr. Phil Eyster, B.A., M.Div., D.Min., realized early in his Christian life that God had called him to international ministry. Eagle Projects International, where he serves as president, conducts evangelism, church planting, leadership training, and humanitarian work in countries around the world – from the mountains of Nepal to the favelas of Brazil, from India to Italy, from Mozambique to Myanmar, and in places where the gospel has never been or rarely been preached. Phil has studied at Gordon College, Western Seminary, and Mid-America Baptist Theological Seminary. He and his amazing wife, Marcia, live in rural Maine. They have seven children, including two adopted daughters from China.
Click to view Phil's book | Click to view Phil's website
---
Mike LeMay is an author, radio talk show host and General Manager of Q90 FM Christian Radio Station in Green Bay, WI. He has extensively covered and studied news, trends and issues pertaining to the Christian life, pointing people to the truth of God's Word.
His latest book The Death of Christian Thought: The Deception of Humanism and How to Protect Yourself has received critical acclaim for its insight into how Humanism damages the thought process of many people and leads to a life of anxiety and worry instead of peace and joy.
Mike is also owner of Beatitudes Consulting, and meets with families and business professionals to help them find joy, peace and purpose in a world that tries to overwhelm and distract us. Click to view Mike's book | Click to view Mike's website
David Fiorazo is an author, radio personality, actor, blogger, and speaker. He has over 30 years of experience in the broadcasting and entertainment industries. David recommitted his life to Jesus Christ in 1987, and as he travelled across America, he witnessed the moral decay and spiritual decline of our Republic under God that continues today. Read David's story | Click to view David's latest book | Click to view David's website | Click to Like David on Facebook | Jan Markell Interview
James B. De Young, Th.D., is senior professor of New Testament Language and Literature at Western Seminary, Portland, Oregon, where he has taught NT Greek and related courses for over forty years. His training includes Moody Bible Institute (diploma), East Texas Baptist University (BA), Talbot Theological Seminary (BD, Th.M.), and Dallas Theological Seminary (Th.D.). He has been a regular contributor to the Evangelical Theological Society. He has ministered abroad in Mexico, Europe, and Afghanistan. He has served at Damascus Community Church since 1971. James and his wife, Patricia Ann, live on a small farm in Damascus, Oregon. They have four children and twelve grandchildren, all living in the area.
James De Young has spent his life teaching the Bible and biblical languages. He is dedicated to empowering Christians to discern and apply biblical truth in an increasingly pluralistic culture. This has been his focus in all of his articles and various books, including those on biblical interpretation, homosexuality, Islam, women in ministry, submission to the state, and in his Burning Down the Shack.  Since 2004, James has written to expose universal reconciliation as a heresy. Click to view Dr. De Young's book | Click to view Dr. De Young's website
Rabbi Greg Hershberg was born in New York City and raised in Orthodox Judaism. He graduated Pace University, Magna Cum Laude and later owned and operated an executive search firm in New York City, specializing in banking and finance. In 1989, he married Bernadette and while on his honeymoon in Israel had a visitation from the Lord that turned his heart to serving God.
In 1992, Rabbi Greg became involved in the Messianic Jewish Movement and was ordained through the International Association of Messianic Congregations and Synagogues (IAMCS). He became the leader of Beth Judah Messianic Congregation. In 2002, the Lord moved Rabbi Greg and his family to Macon, Georgia, to lead Congregation Beth Yeshua.
The ministry went global in 2010 and Congregation Beth Yeshua became Beth Yeshua International (BYI). What was a local storefront congregation became an international ministry/training center in Macon, Georgia, with congregations and schools in India, Kenya, Australia, Germany, Israel, and across America. In addition, Rabbi Greg's messages are live-streamed throughout the world.
Rabbi Greg currently resides in Macon, Georgia, with his wife, Bernadette, and their four children. More about Rabbi Greg can be found in his autobiography, From The Projects To The Palace. Click to view Rabbi Greg's book | Click to view Rabbi Greg's website
Joe Keim was born and raised in Ashland, Ohio. He married Esther Keim in 1986 and they left the Old Order Amish community in 1987. They have two grown children, Jonathan and Rachel. In 2001, Joe left his job as a tool and die maker for full-time ministry. The Keims travel all over the US, speaking in churches, as well as to hospital staff, to law enforcement, and at colleges, helping people understand how to communicate with the Amish.
Through personal witness, home Bible studies, home prayer meetings, the Bible Club, The Amish Voice, and the Audio Ministry, the Keims want to see every Amish person hear the clear message of salvation.  MAP offers counseling and protection to those who are victims of sexual, mental, and physical abuse. The ministry also provides help with needs such as getting a GED, obtaining a birth certificate, and finding a job. Through the Bible Club alone, they have seen more than 2,500 Amish make commitments for Christ. Click to view Joe Keim's book | Click to view Joe Keim's website
Dr. Don Bierle holds M.A. and Ph.D. degrees in the life sciences and an M.A. in New Testament studies. A college professor for more than 30 years, he is skilled at communicating complex subjects in a clear, original and fascinating way. He is currently president of FaithSearch International in Minneapolis, Minnesota. Click to view Dr. Bierle's book | Click to view Dr. Bierle's website
Valetta Steel Crumley first lost her son, then her husband, and finally her remaining two children. On top of that, she suffered criminal attack and rape. But not defeated, she sensed the presence of God through it all, giving her peace that passeth understanding. Valetta later remarried, finished college, served on a missionary training team, and has inspired thousands with her story of how the love of Jesus overcomes darkness. Click to read Valetta's story | Click to view Valetta's book
A bold leader (Dr. Charles Roesel) decided to follow Jesus' teachings, resulting in a powerful ministry that has every member in his congregation serving the poor, the downcast, and the naked. Through this obedience to Scripture, his church grew from a small fifty-member congregation to a thriving, life-filled body of Christ-followers that is active in an astounding seventy ministries today. Learn how your church can follow Jesus today, no matter your budget or how stale your current ministry "programs," and in spite of opposition. Dr. Roesel overcame the overwhelming odds and proved that Jesus' teachings are still valid today.
Click to view Dr. Roesel's book | Click to view Dr. Roesel's website
Dr. Nathan Lorick is the Director of Evangelism for the Southern Baptists of Texas Convention. His passion is to see the church come alive through intentional evangelism and world missions. He currently serves as a trustee for the International Mission Board of the Southern Baptist Convention (SBC). He is a graduate of East Texas Baptist University and Liberty Baptist Theological Seminary where he earned both a Masters of Divinity and Doctor of Ministry degree. He also holds an Honorary Doctor of Divinity from Louisiana Baptist University. Click to view Nathan's book | Click to view Nathan's website | Click to Like Nathan on Facebook
Pastor David Witt, along with his wife Cindy, is the founder of Spirit of Martyrdom ministries. He has spoken for more than 2,500 churches and Christian ministries in the United States. He has traveled to more than 50 nations in his lifetime. David has preached in underground church meetings and has met with house church leaders around the world. His heart has been touched and his life changed by their love for others and forgiveness for their enemies, even when facing death. Pastor Witt desires to share their stories and see the global Church emboldened in the witness of their faith in Jesus Christ and His Word.
Cindy Witt enjoys working in the Ministry Relations department for Spirit of Martyrdom ministries. She expresses what a privilege it is to work alongside our brothers and sisters around the world who courageously share the hope in Jesus Christ at a great cost and sacrifice.  She is honored to work with the Spirit of Martyrdom USA office staff and dedicated volunteers who faithfully work together as a team for our brothers and sisters globally. Click to view David and Cindy's books | Click to view the SOM website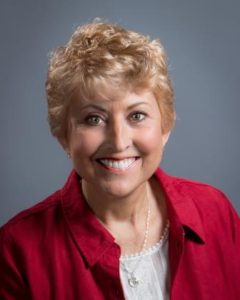 At eight years old, Darla opened her heart to Jesus at a Vacation Bible School. Six years later, she received a compelling nudge from the Holy Spirit when she heard a missionary speak at a Christian camp. From that point on, her goal was to become a medical missionary.
For twenty years, she accumulated life experience as she raised three sons and worked as a registered nurse. Finally, her opportunity presented itself, and Darla received an offer to travel to Kisumu, Kenya, with a community development team. As she learned the local tribal language and became acquainted with many of the street boys, she was touched by the tragedy of their lives. As a result, she founded Agape Children's Ministry with a leap of faith in 1993. The ministry has grown by God's grace beyond all expectations. To date, over two thousand children have been rescued from the streets. Click to view Darla's book | Click to visit the Agape's Children website
Dr. James Wilkins is an author, teacher, pastor, evangelist, and director of New Testament Ministries. Dr. Wilkins has been privileged with starting 13 churches. He has taught in several Independent Baptist Bible colleges, authored more than 60 books and booklets, spoke on national TV and radio, and has preached over 44,000 times.
Dr. Wilkins' heart and soul has always been in the area of soul winning and discipleship. And with books like The Drama at the Cross, Designed to Win, and The Milk of the Word, he has been not only seeing souls saved, but has also been building a lasting foundation for faith. Click to view Dr. Wilkins' books | Click to view Dr. Wilkins' website | Click to Like Dr. Wilkins on Facebook

Jim Richards is eagerly anticipating the return of the Lord after pastoring more than twenty years, having served as an associational Director of Missions and traveling and ministering in 50 states and 19 countries. His background includes serving as the first Vice President of the SBC and Executive Director of the SBTC since its founding in 1998. He's earned a Master of Divinity from New Orleans Baptist Theological Seminary and a Doctor of Ministry from Mid-America Baptist Theological Seminary. The Criswell College awarded him the Doctor of Divinity in 2013. Click to view Dr. Richards' book | Click to Follow Dr. Richards on Twitter
Dr. Stephen Gammon is a third-generation minister and has walked with God since early childhood. A pastor since age 25, he has served more than 30 years wherever and whenever God has led him, including in two local church pastorates, as a denominational leader of ministers and churches (Conservative Congregational Christian Conference), and as an active duty and Navy Reserves chaplain. Steve and his wife, Helen, reside in Colorado Springs, Colorado. They have three adult children, a son-in-law, and a grandson. Click to view Dr. Gammon's book | Click to go to Dr. Gammon's Website
Avis Goodhart, founder of Go Ye Ministries, is a missionary, Bible teacher, and conference speaker who has blessed audiences across North, South, and Central America. Although she holds a B.S.Ed. and M.Ed. from the University of Arkansas, her primary qualifications include the pain and obstacles she's encountered along the way. These provide both insight and passion for her work in bringing the lives of countless orphans, volunteers, and others out of the dust. Avis, a widow, has five children and twenty-two grandchildren. Click to view Avis's book | Click to visit the Go Ye Ministry's website
Ralph Stice has lived in Islamic communities on three continents over 11 years' time as a witness for Christ. During that time, he has interacted with a wide variety of Muslims at many levels of society. He also has read widely on the subject of Islam and has spoken in nearly 100 churches about the world's second-largest religion. He has recently founded RWS Ministries, a non-profit organization determined to inform Christians about Islam and inform Muslims about Jesus's true identity and lordship. He blogs frequently on developments in the Islamic world and is a keen observer of political and spiritual developments in the Middle East. Click to view Ralph's book | Click to visit the Ralph's website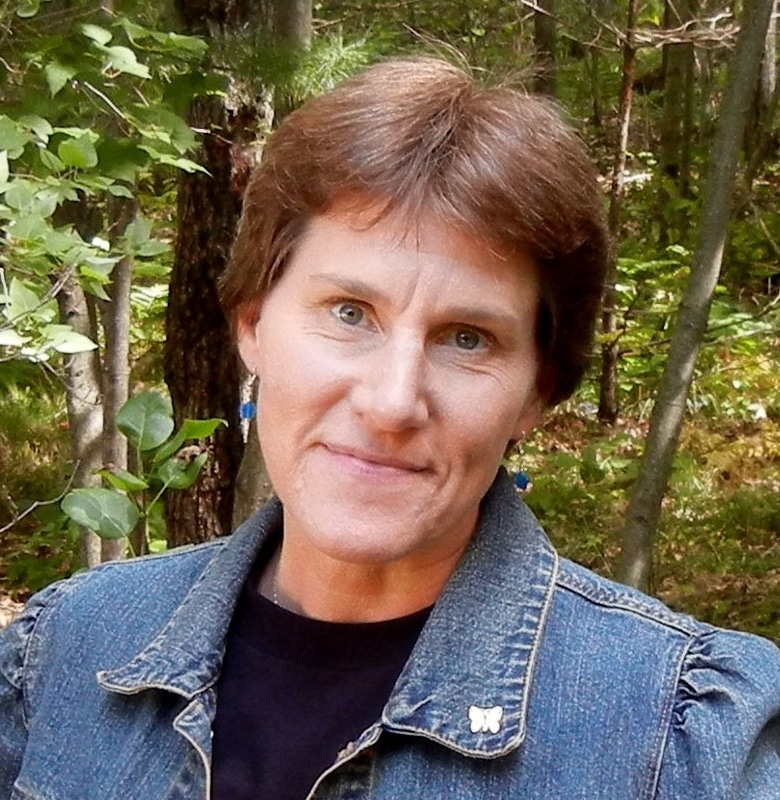 Chris Kincaid has been writing since she was in the third grade, and though she has worked in the medical field for over 20 years, she has never lost the desire to put words to paper.  However, her family and her faith have always come first, making some days a challenge as she continues to work full-time, mentor a local Kinship kid, mentor her church's college students, and remain active as a member of the state society for her career in medical assisting. She lives in northern Wisconsin with her husband, four cats, and one dog. Her two children, Nick and Val, are grown and living on their own. They share their mother's passion for Africa. Click to view Chris' books | Click to view Chris's blog | Click to Like Chris on Facebook
Jake Jacobs was in Madison, Wisconsin, during the protesting at the capitol and was swarmed by tens of thousands of mobocrats who kept shouting over and over again, "This IS what democracy looks like!"  "Kill the bill!" and "Stop Union busting!" The signs they carried were scrawled with R-rated words of hate. Being a history professor, Dr. Jacobs has spent hours researching the liberal mob agenda and in this book discusses the little known motives of Bill Ayers, Bernardine Dohrn, Tom Hayden, ACORN, and even Barack Obama. Each of these people and organizations, and more mentioned in the book, have a clear-cut socialist/Marxist agenda, and believe that our free country is an enemy of the people. How they can think that this is the case is simply astounding, but what they are doing is unfortunately becoming more and more effective. Mobocracy will help you understand what you can do to stand up against the wrong being done, and pray that God will restore America which was once great, and now depends on Christians willing to be bold in their faith. Click to view Jake's book | Click to Like Jake on Facebook | Click to view Jake's speaking schedule
Terry Coy, Ph.D., in theology, has served in missions and church planting since 1992. He has been married to Sandy for over forty years, and they love nothing more than spending time with their four wonderful grandchildren. They all live in the Fort Worth, Texas, area. Terry is also the author of Facing the Change: Challenges and Opportunities for an American Missiology. Click to view Terry's book | Click to connect with Terry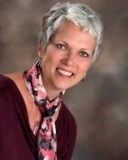 Sheila and her husband Wayne have been blessed with two beautiful daughters. She is currently on the board of directors of Elizabeth Ministry International and Wisconsin Right to Life. In 2010, Sheila received a certificate in equipping from The Masters Institute. Sheila began her career following college, working as an engineer for IBM. After three years, she resigned to attend law school at Marquette University Law School, graduating in 1985. In 2003, after nearly twenty years of being employed full-time as an attorney, Sheila retired and accepted God's call to begin writing Christian books and speaking for a variety of Christian organizations and schools. Click to view Sheila's books | Click to Like Sheila on Facebook | Click to view Sheila's website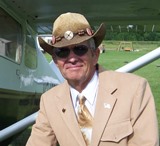 Lionel Smith has been a pilot nearly all his life, and since 1996 he and his wife Sara have been operating Christian Wings for the World, a missionary aviation training ministry. Lionel has logged 8,500 hours training pilots, and more than twice that in total flying hours. The purpose of CWW is to supplement and amplify the effectiveness of the church by providing air transportation for missionaries in the field and to provide the specialty training necessary for pilots and mechanics to operate in third-world country conditions. Click to view Lionel's books | Click to Like Lionel's on Facebook | Click to view Lionel's website